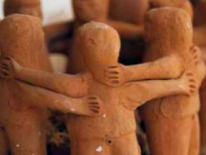 The office organizes a series of training and public education programs that help promote better utilization of government resources and foster exchange of ideas to improve the lives of District GLBT residents.
Previous training programs for DC residents include:
Career Readiness
Nonprofit and Volunteer Leadership Institute
Small and Local Business Development Certification
Annual GLBT Economic Development Conference
GLBT Economic Development Workshops
The office also works to facilitate access for DC government agencies and related service providers to model sensitivity training institutes on GLBT issues and ensure that the training provided by these agencies is culturally competent and appropriately addresses issues facing the GLBT community.
For information on how to conduct GLBT sensitivity training, please contact the office at (202) 727-9493 or email [email protected].
The following training, best practices and educational information concern the GLBT community:
Cultural Competency Training
Office Hours:
Monday to Friday, 8:30 am to 5:30 pm
Service Location:
GIS Address:
1350 Pennsylvania Avenue, NW